---
Saturday, January 5, 2019 at 1:00 pm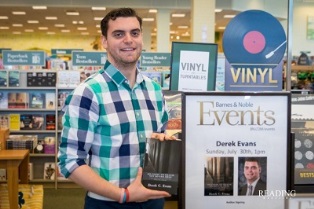 Derek Evans on Dysautonomia Disorders and Brainstorming Before the Book
For part of Derek's workshop, he was educating people on his illness, Postural Orthostatic Tachycardia Syndome (POTS), a dysautonomia disorder. He shared some of his personal story and how it lead him to writing my book titled 'So Close to Death Yet So Far Away". The next part he shared some brainstorming exercises that he did before he wrote his book and how it helped him organize everything and accomplish publishing my book. He answered the one question he often gets asked: "How I put my ideas into a book?"
Derek was born, raised and has lived in Reading, PA his whole life. At 17, he was diagnosed with Postural Orthostatic Tachycardia Syndrome (POTS), a dysautonomia disorder. In March 2016, he published his first book titled "So Close to Death Yet So Far Away" as a way to bring awareness to POTS and dysautonomia. Ever since the release of his book, he has been a huge advocate in creating awareness for dysautonomia disorders.
---
Saturday, February 2, 2019 at 1:00 pm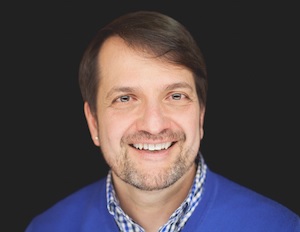 Dr. Santo Marabella on Learning the Lessons of Caring
Caregiving for loved ones of any age can be both a life-affirming and a spirit-draining experience. The Lessons of Caring is an eBook written to be a source of inspiration and support for the contemporary caregiver. It is short and to the point - colorful, digital pages with video commentaries from caregivers to comfort you, and exercises and questions to help you. The purpose of the book is twofold. First, to share some of the insights the author has gained from helping his parents deal with the challenges of advanced and complex medical issues and their aging. Second, the book is written in the hopes that the insights and perspective shared will provide support, inspiration and affirmation to other caregivers.
Santo D. Marabella, MBA, DSW, The Practical Prof®, is an author, playwright, filmmaker, speaker and educator who creates, produces and distributes "edu-tainment that makes a difference". He is author of two books: "The Lessons of Caring," (2018) and, "The Practical Prof: Simple Lessons for Anyone Who Works," (2014) and his newspaper column, Office Hours with The Practical Prof has appeared in the Reading Eagle's Business Weekly since 2012. He is writer and producer of a musical, short film and six plays; creator and writer of a TV pilot; producer of five short films and a TV pilot; and, director of more than 25 community theatre productions. His play, Getting: COMPLETE! (2014) tells what happens when the bully grows up.
Dr. Marabella is Professor of Management, Moravian College; President, Marabella Entertainment & Education Enterprises LLC; co-founder and former Film Commissioner, ReadingFilm; Co-Founder and Past Chair, Greater Reading Alliance of Community Theatres. His professional memberships include The Lambs, the Dramatists Guild of America, the Theatre Communications Group, the Academy of Management and the National Association of Social Workers.
Dr. Marabella earned his DSW from the University of Penn's School of Social Policy & Practice (1991); an MBA from St. Joseph's University (1984); and, a BS in Business Administration from Villanova University (1982).
Website: www.MarabellaLLC.com
Book Press Release: The Lessons of Caring Press release
---
Saturday, March 2, 2019 at 1:00 pm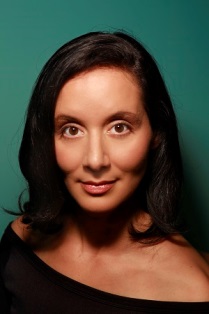 Teresa Messineo on Small-Town Girl, Big City Publishing: Historical Fiction Writing
Messineo will describe her unorthodox journey to becoming a historical fiction novelist, touching upon her own ties to Berks County. She described what it was like working with agents and publishers in the competitive world of big house publishing, without losing one's sense of self. Energetic and engaging, Messineo came alive when speaking, drawing the audience into her presentation, learning from them even as they gain important knowledge from her experiences. Lively and interactive, this was a presentation not to be missed despite the frosty weather.
Teresa Messineo is a Berks County native whose historical fiction novel, The Fire by Night, was recently published by HarperCollins. In her debut novel, Messineo graphically depicts the lives of frontline military nurses during the Second World War. After seven years of research, The Fire by Night sold overnight and is now available in three languages and seven countries and the movie rights are for sale in Hollywood. Messineo is passionate about her work, her four children, social justice and sticking up for the underdog. A voracious reader and lifelong learner, her motto is, We Learn from Our Mistakes.
---
Saturday, April 6, 2019 at 1:00 pm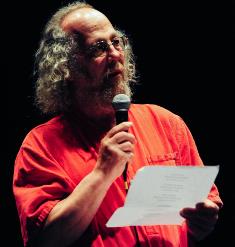 Michael Czarnecki on Poems and Stories from the Poetic Road
Michael will share stories and poems that relate some of the experiences he's had while pursuing the path of poetry. He will also briefly touch on his Palm of the Hand Memoir method, and writing spontaneously. Every day he posts a new Daily Spontaneous Poem on Facebook. His last poem as of this moment was #1534. Michael is looking forward to lively conversation and another intriguing experience on the poetic road.
Michael Czarnecki is a poet, oral memoirist and small press publisher originally from Buffalo, NY. He founded FootHills Publishing in 1986 and since 1994 he has made his living solely through the creative word. In the last 25 years he has given hundreds of featured readings throughout the country. His Poems Across America Tour in 2013, a 14-week journey, featured a reading in each of the 48 contiguous states. www.foothillspublishing.com/poetguy
---
Saturday, May 4, 2019 at 1:00 pm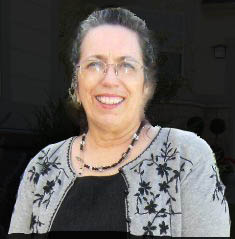 Rosemary Augustine on A Writer's Tool Kit
Whether you are writing your first book or writing for fun, it all requires the discipline of a daily writing practice. With so many choices out there on what to write, as well as when and where, the process becomes daunting. If you are considering publishing your work, navigating the publishing process only becomes even more overwhelming, especially with the constant changes in the publishing industry. Sometimes writer's block is the cause, and then sometimes we blame being too busy. The bottom line is learning how to break through your challenges are important. Join our speaker as she provides a variety of exercises that stimulate the writing process, generate inspiration, and tap into your creativity, re-charging you as a writer. Join us for an afternoon of creative writing ideas and exercises. The afternoon is guaranteed to inspire your writing.
Among Rosemary's 16 books are 365 days of Creative Writing and Secrets I Learned From Ordinary House Cats.
Websites: RosemaryAugustine.com BlueSprucePublishing.com ThankGodiMaFeline.com
Social Media: FaceBook and Twitter as Ziggy's Secrets Pinterest.com/Journal Queen
Click here to see other year's events: 2013 2014 2015 2016 2017 2018 Current Year Past Current Year Future